Re-Roofing Services in Leeds, West Yorkshire
Replacement Roof Service
Here at FSG Solutions, we have a highly experienced and dedicated team that provide the best re-roofing service in the business. From a newly built commercial property to a long-standing residence, FSG work hard to ensure that each installation is completed in a professional and timely manner. Currently we serve throughout Leeds and all surrounding areas.
Across our many years of trading, the team at FSG Solutions have encountered and overcome virtually all roofing scenarios, building up an immaculate reputation along the way. Each project is carefully planned and tailored to meet the exact requirements of the client. See a selection of testimonials from verified customers over on our Checkatrade page!
The Re-Roofing Process
Before we begin, one of our experts will comprehensively survey the current roof. During this time, we take measurements, plan the logistics and provide you with an exact price for the job. If the quote is agreed upon by the client, we schedule a convenient date for the project to start. This is how we go about a typical installation:
Erect access equipment
Remove existing roof tiles and replace them with similar or preferable ones
Replace all roofing felt
Replace battens
Peel off the lead work from around the chimney and replace
Install Rockwool insulation – This is our insulation of choice due to a combination of properties, including outstanding heat retention and noise reduction.
All of the steps above are carried out by a member of our team – no part of any job is outsourced. We do this to maintain a high level of quality while keeping costs to a minimum.
Why Choose FSG Roofing Solutions?
Choice – We are proud to offer a wide range of roofing styles and materials to perfectly complement your property.
Accredited – Our team is vetted and accredited by organisations including Fairtrades and Certass. All staff comply with current regulations and are happy to help however possible.
Guaranteed – FSG want each client to be as confident in their new roof as we are, which is why all jobs are backed by a HomePro insurance guarantee.
Cost – Our re-roofing service proves to be great value for money. In addition to this, we will beat ANY genuine quote you receive from a competitor!
How Can We Help You?
Give us a call today on 0800 644 0180 or 0333 2240026 to talk directly to one of our fitters or to receive a FREE no obligation quote for your project. FSG Solutions do NOT employ pushy salesmen, meaning you can receive expert advice in complete confidence.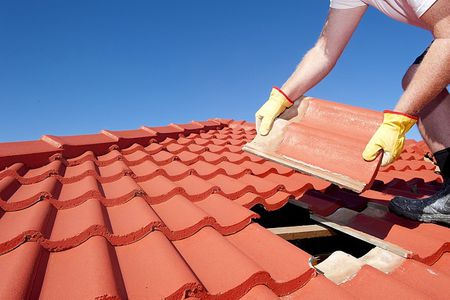 or complete the short form below.
[caldera_form id="CF5e958dd2107f1"]
For more information on Roofing Leeds Services, call today on 0800 644 0180 or 0333 224 0026. Alternatively, fill in our contact form and we will get back to you to arrange a FREE no obligation home survey